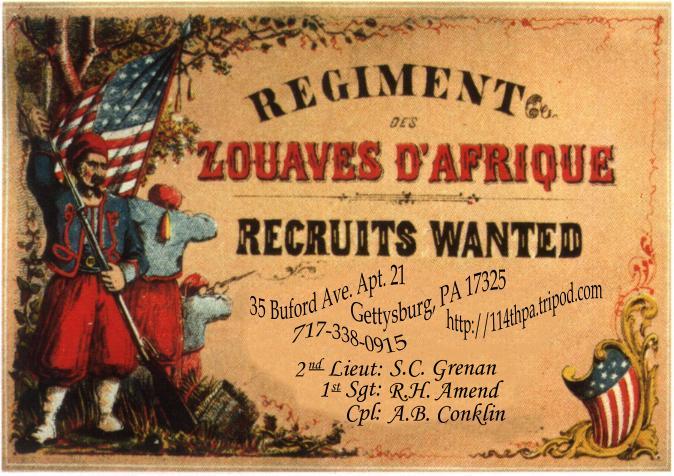 If you are interested in joining the 114th PA, fill out this form and send it to us. We'll get back to you ASAP.
---
Coming Soon, Our Sutler List!

You may also contact us at Gettysburg114th@netscape.net or at the address or phone number listed above!
---
Website copyright Shaun Grenan.